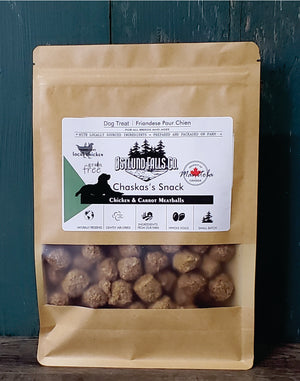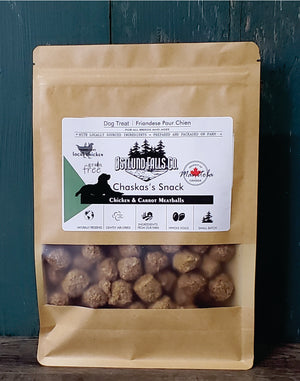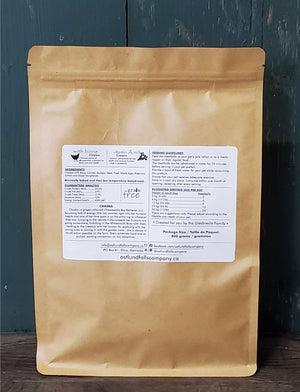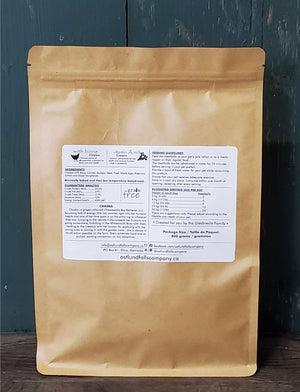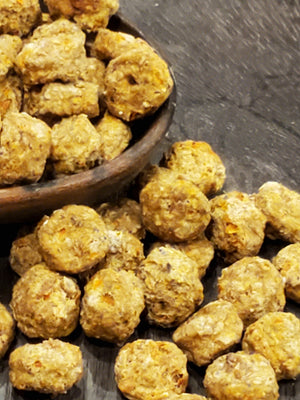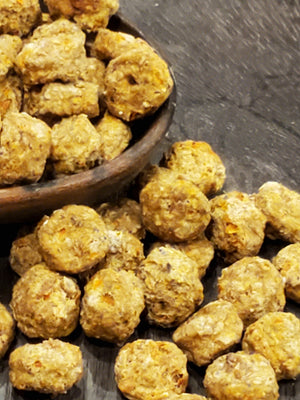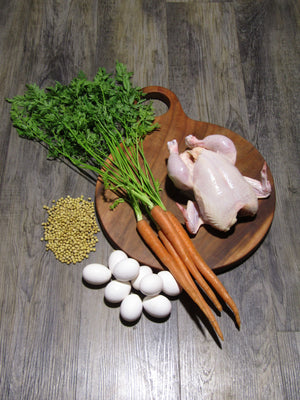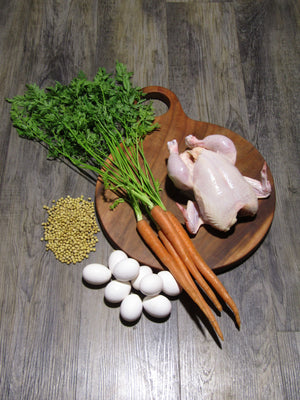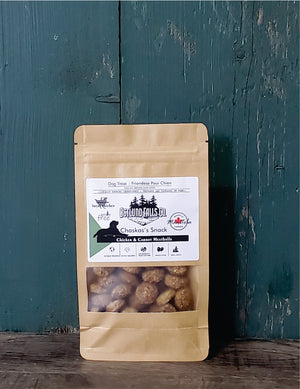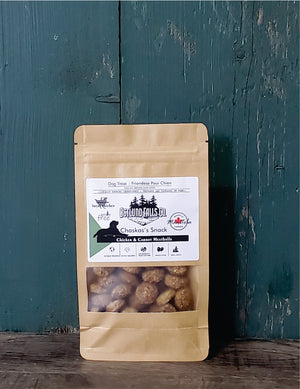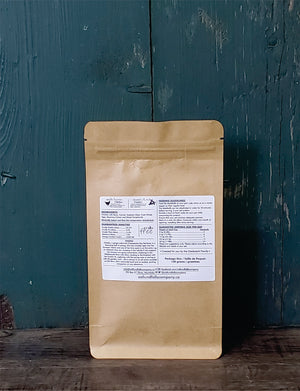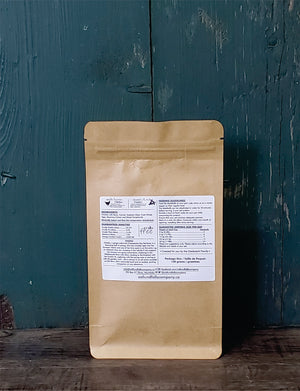 On Sale
Dog Treat - Chaska's Snack - Chicken and Carrot Meatballs
Ingredients:  Chicken w/ Bone, Carrots, Roasted Soybeans, Whole Eggs.

The Chicken and Carrot Meatballs are a high protein meat-based treat, mixer, or topper to keep our dogs healthy and happy. To maintain eyesight and to produce healthy skin and a sleek coat of fur, carrots and eggs are the go-to ingredients, forming a powerful antioxidant package.  The roasted soybeans add a wonderful source of potassium, iron, selenium and many other essential vitamins and minerals. If your pet has a sensitivity to grain, these grain-free meatballs are a great option. Combining the high levels of Omega 3 and Omega 6, the calcium and phosphorous, and the selenium and choline to keep the brain healthy and functioning, these treats will be a love affair for your fur friend. Anyone who has lived on the farm and fed their pet fresh chicken and eggs knows that these are sure to be a hit! And no guilty feelings because these are wonderfully nutritious too!

These treats are minimally baked and then dehydrated to preserve the natural protein, vitamins, and minerals.
Product Sheet and Feeding Instructions (printable)
CHASCA'S STORY
Chasca, a ginger-coloured Chesapeake Bay Retriever is a bouncing ball of energy. She has crawled right into her humans' hearts and one of her fave spots is on the entry rug or wherever they are. Jumping in the vehicle if she suspects her humans are going somewhere, frolicking in the Whitemouth River with them, tending to the livestock with her human Pa, exploring with the young ones or joining in with the garden work - she is always in on all action possible on the farm. She's extremely loyal and an excited, panting companion on any adventure.