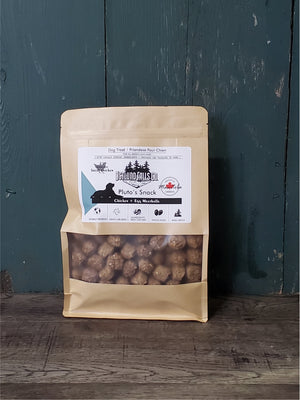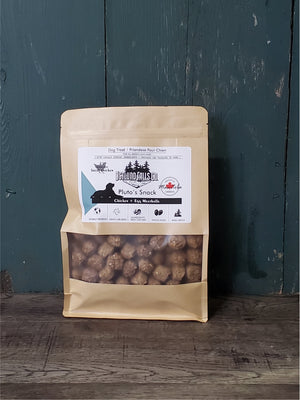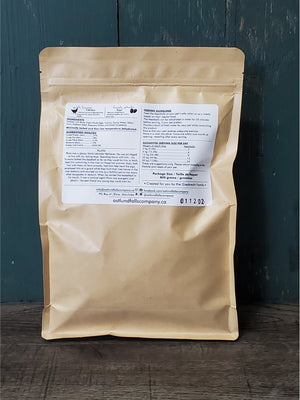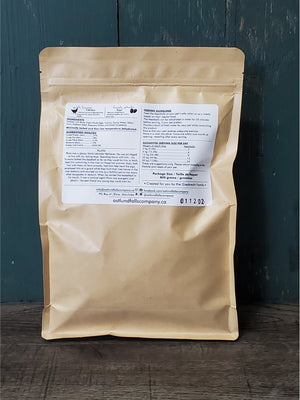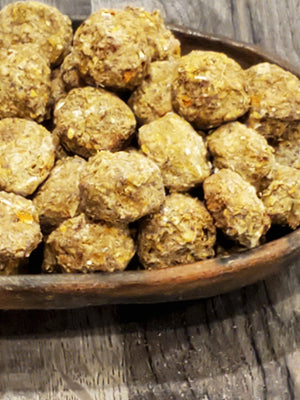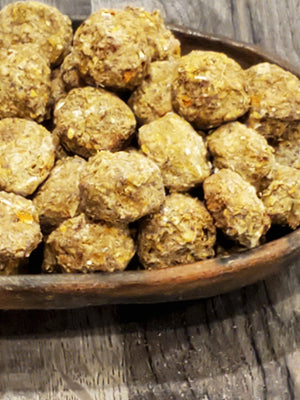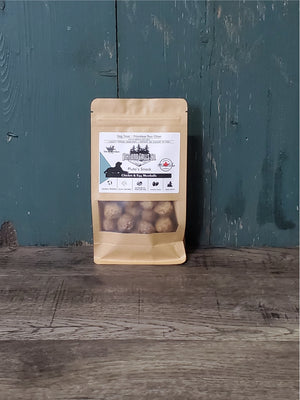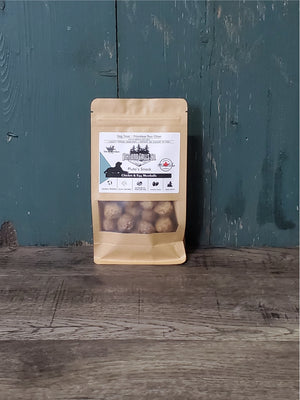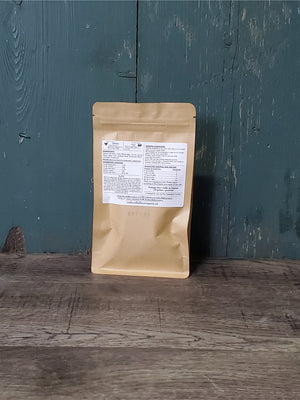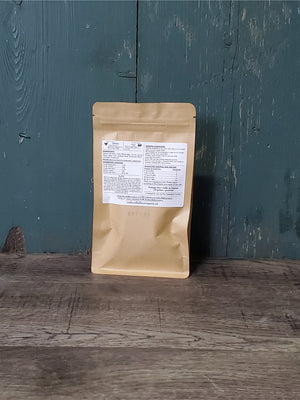 On Sale
Dog Treat - Pluto's Snack - Chicken and Egg Meatballs
Ingredients: Chicken w/ Bone, Whole Eggs, Roasted Soybeans, Carrots, Spring Wheat, Yellow Corn
Treat your fur friend to a sizable portion of these treats or mix them in his regular meal! With their undeniably good flavour, Bowzer will be quick to perform to receive a few of these healthy rewards.
With all of the health benefits of healthy chicken protein, the powerful egg & carrot antioxidant package (to maintain eye health and to produce healthy skin and sleek, shiny fur) plus the wide array of natural vitamins and minerals found in the spring wheat and yellow corn, these are an exceptionally healthy treat. Eggs - correctly called "Natures Multivitamin"- and roasted soybeans have a fantastically balanced broad spectrum of vitamins, minerals, and amino acids. Go ahead and give in to your pets indulgences, knowing that every morsel brings them more of the farm freshness!
These treats are gently baked and then low-temperature dehydrated to lock in product freshness.
Product Sheet and Feeding Instructions (printable)
PLUTO'S STORY
Pluto was a glossy, black Labrador Retriever. He was privileged to live with six doting boys. Spending hours with him, his humans batted the baseball as far as they could for him to fetch, took him swimming in the river on those hot summer days, took him with them on farm errands, had him help herd the pigs, employed him as guard while they built their treehouse in the river bottoms and too many other escapades to recount. It was a comical sight when he would carry the basketball in his mouth. Pluto was energetic and playful – the best friend of any young boy could wish for.