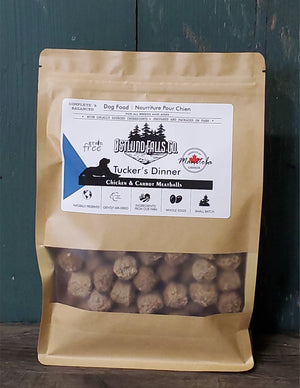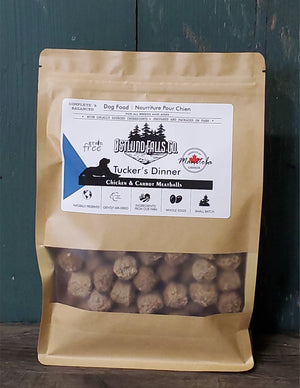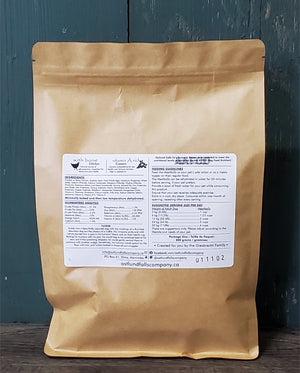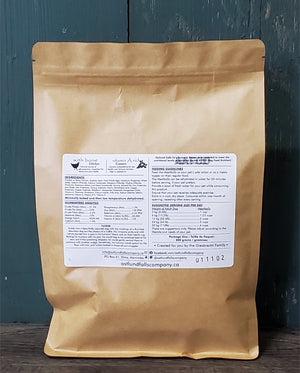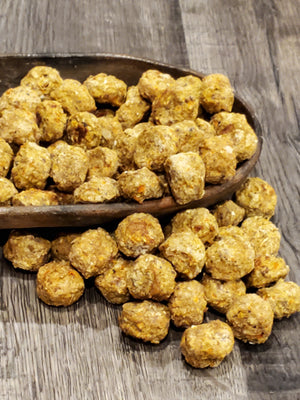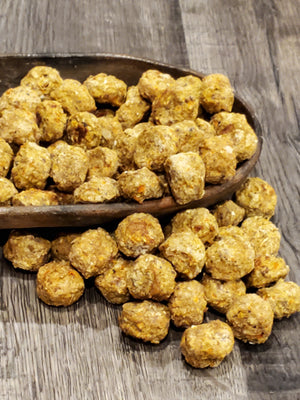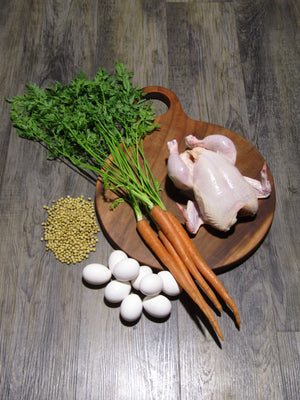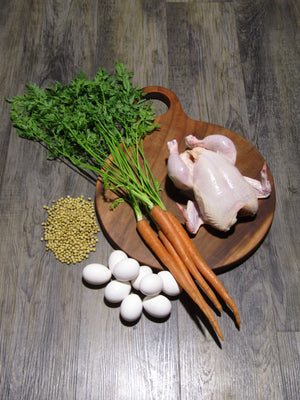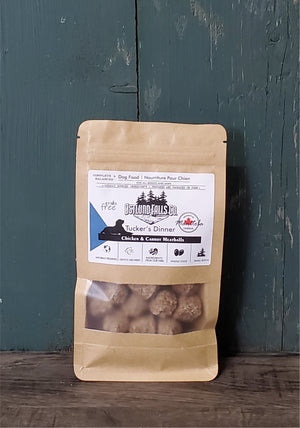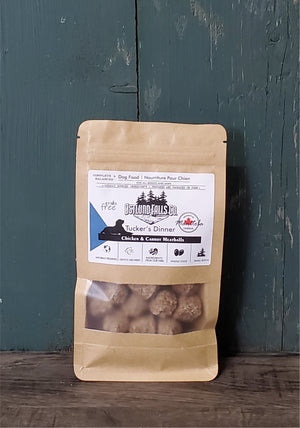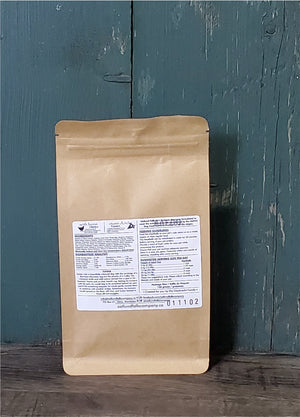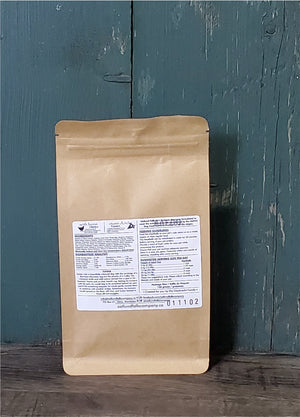 On Sale
Dog Food - Tucker's Dinner - Chicken and Carrot Meatballs
Ingredients:  Chicken w/ Bone, Carrots, Roasted Soybeans, Whole Eggs, Vitamin and Mineral Pack.

Chicken and Carrot Meals are high protein meatballs to keep our dogs healthy and happy.  The carrots and eggs form a powerful antioxidant package to maintain eyesight and to produce healthy skin and a sleek coat of fur.  The roasted soybeans add a wonderful source of potassium, iron, selenium and many other essential vitamins and minerals.  These meals are a grain-free option for those pets that have a sensitivity to grains.  Combining the high levels of Omega 3 and Omega 6, the calcium and phosphorous, and the selenium and choline to keep the brain healthy and functioning, these treats are sure to be a love affair for your fur friend. Anyone who has lived on the farm and fed their pet fresh chicken and eggs knows that these are sure to be a hit!  And no guilty feelings because these are wonderfully nutritious too!

These meals are baked and then low-temperature dehydrated to ensure product freshness.
For more information please read the following:

Product Sheet and Feeding Instructions (printable)
TUCKER'S STORY
Tucker was a beautiful coloured dog with the markings of a Burmese Mountain dog but the physics of a Collie. His winsome smile and mild nature earned him a spot in his humans' hearts and on their hearth rug. Batting his humans with his paw, he would beg to be scratched behind his ears and if the scratching stopped, he would gently remind them to continue with another nudge. Sometimes, his humans would sprawl on the floor with him and Tucker would bask in those all-out-snuggles.