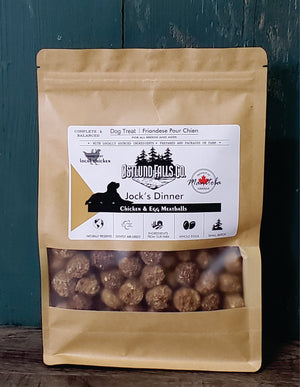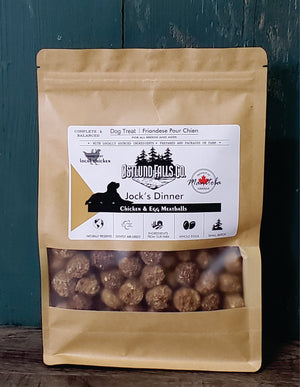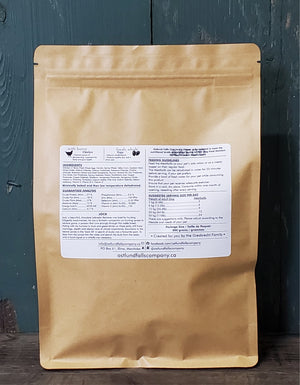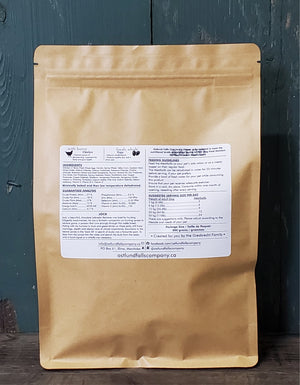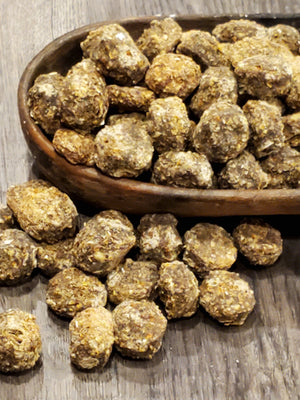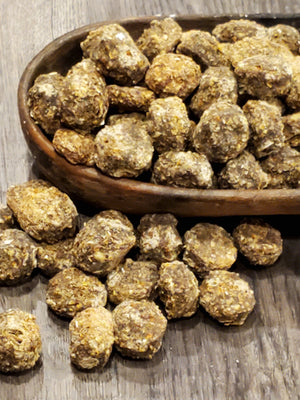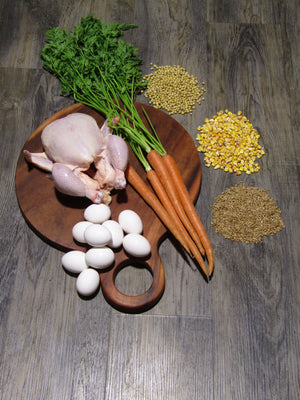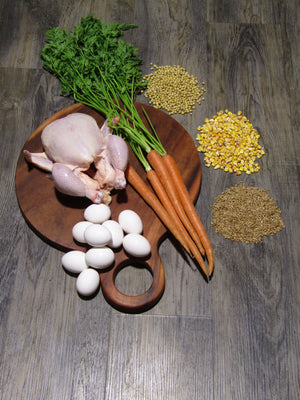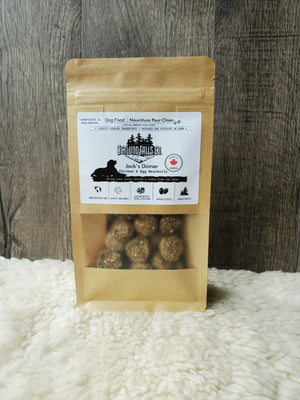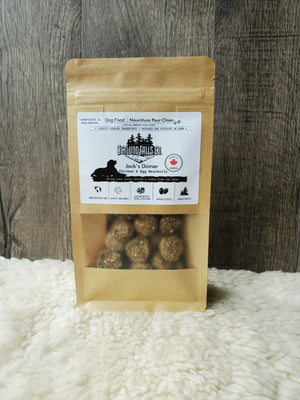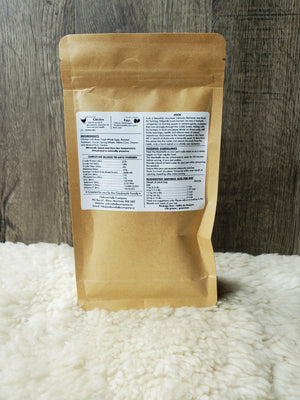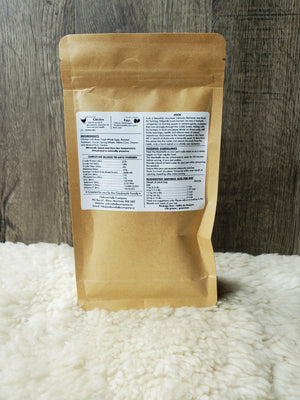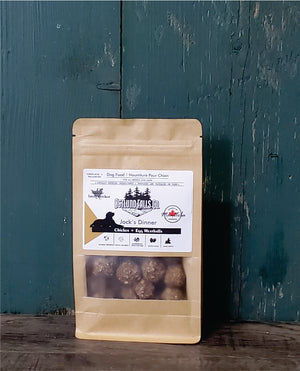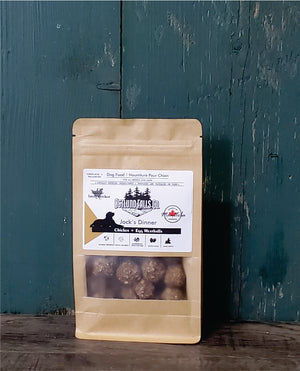 On Sale
Dog Food - Jock's Dinner - Chicken and Egg Meatballs
Ingredients: Chicken w/ Bone, Fresh Whole Eggs, Roasted Soybeans, Carrots, Spring Wheat, Yellow Corn, Vitamin and Mineral Pack.
These meatballs are a complete nutritionally balanced meal for your four-legged friend. With chicken and eggs the top two ingredients, you can be confident that Bowzer will enjoy these meals.
With all of the health benefits of healthy chicken protein, the powerful egg & carrot antioxidant package (to maintain eye health and to produce healthy skin and sleek, shiny fur) plus the wide array of natural vitamins and minerals found in the spring wheat and yellow corn, these are an exceptionally healthy treat. Eggs - correctly called "Natures Multivitamin"- and roasted soybeans have a fantastically balanced broad spectrum of vitamins, minerals, and amino acids. Go ahead and give in to your pet's indulgences, knowing that every morsel brings them more of the farm freshness!
These treats are gently baked and then low-temperature dehydrated to lock in product freshness.
For more information please read the following:
Product Sheet and Feeding Instructions (printable)
JOCK'S STORY
Jock, a beautiful, chocolate Labrador Retriever was bred for hunting. Diligently book trained, he was a fantastic companion on hunting sprees to retrieve game, a passion that runs strongly through this noble breed. Hiding with his humans in duck and geese blinds on those early, still, frosty mornings, stealth and silence were of utmost importance. Excursions to the beaver ponds in the 'back 40' in search of ducks was a favourite sport. To leap from the canoe into the water and search the duck from the reeds, only a hand signal or whistle was necessary.