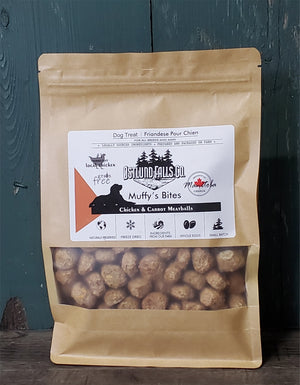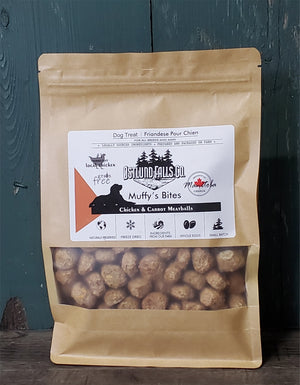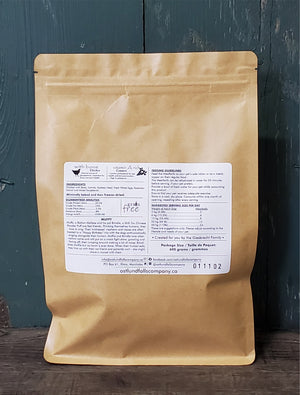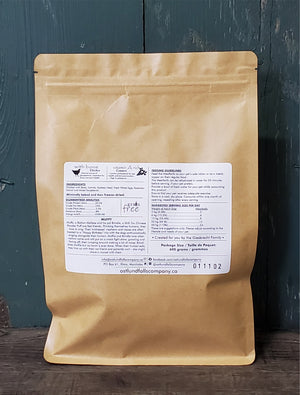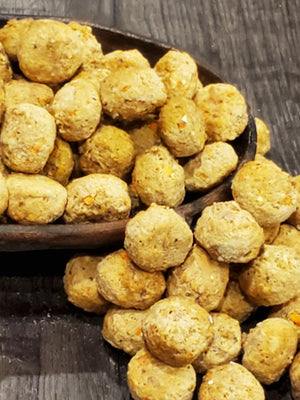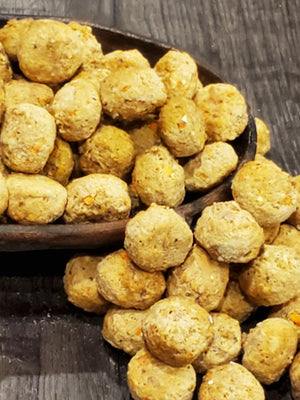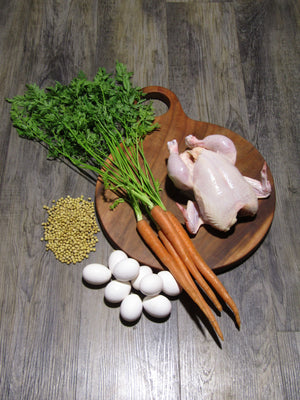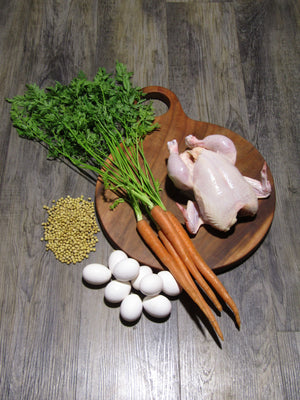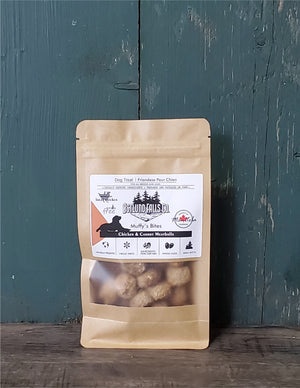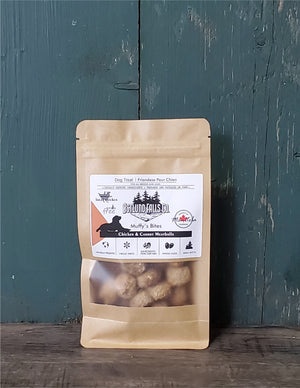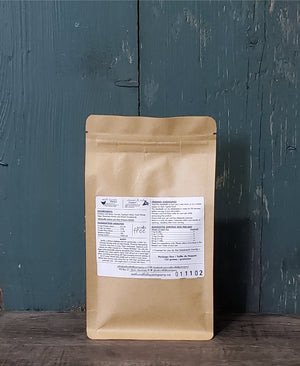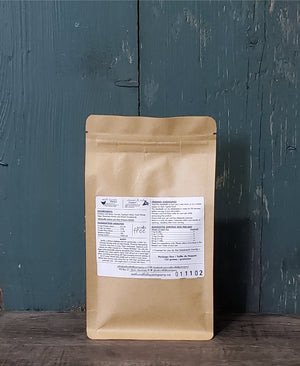 On Sale
Dog Treat - Muffy's Bites - Chicken and Carrot Meatballs
Ingredients:  Chicken w/ Bone, Carrots, Roasted Soybeans, Whole Eggs.

The Chicken and Carrot Meatballs are a high protein meat-based treat, mixer, or topper to keep our dogs healthy and happy. To maintain eyesight and to produce healthy skin and a sleek coat of fur, carrots and eggs are the go-to ingredients, together forming a powerful antioxidant package. The roasted soybeans add a wonderful source of potassium, iron, selenium and many other essential vitamins and minerals. If your pets have a sensitivity to grains, these grain-free meatballs are a great option. Combining the high levels of Omega 3 and Omega 6, the calcium and phosphorous, and the selenium and choline (to keep the brain healthy and functioning), Muffy's Bites will become a love affair with your pet. Anyone who has lived on the farm and fed their pet fresh chicken and eggs knows that these are sure to be a hit! And no guilty feelings because these are wonderfully nutritious too!

These treats are baked and then freeze-dried to preserve the natural protein, vitamins, and minerals.  Freeze drying is the ultimate natural preservation method available.
Product Sheet and Feeding Instructions (printable)
MUFFY'S STORY
Muffy, a Bichon Maltese and his pal Brindie, a Shih Tzu Chinese Powder Puff, are fast friends. Thinking themselves humans, they love to sing. Their mistresses' nephews and nieces are often treated to a "Happy Birthday" trio with the dogs enthusiastically singing alongside their human. Muffie and Brindie love when visitors come and will put on a mock fight show, growling and facing off, then jumping around making a lot of noise. Brindi bites Muffie but no harm is ever done. When their human eats, they line up with their cat friend and patiently wait - she might share a morsel with them.